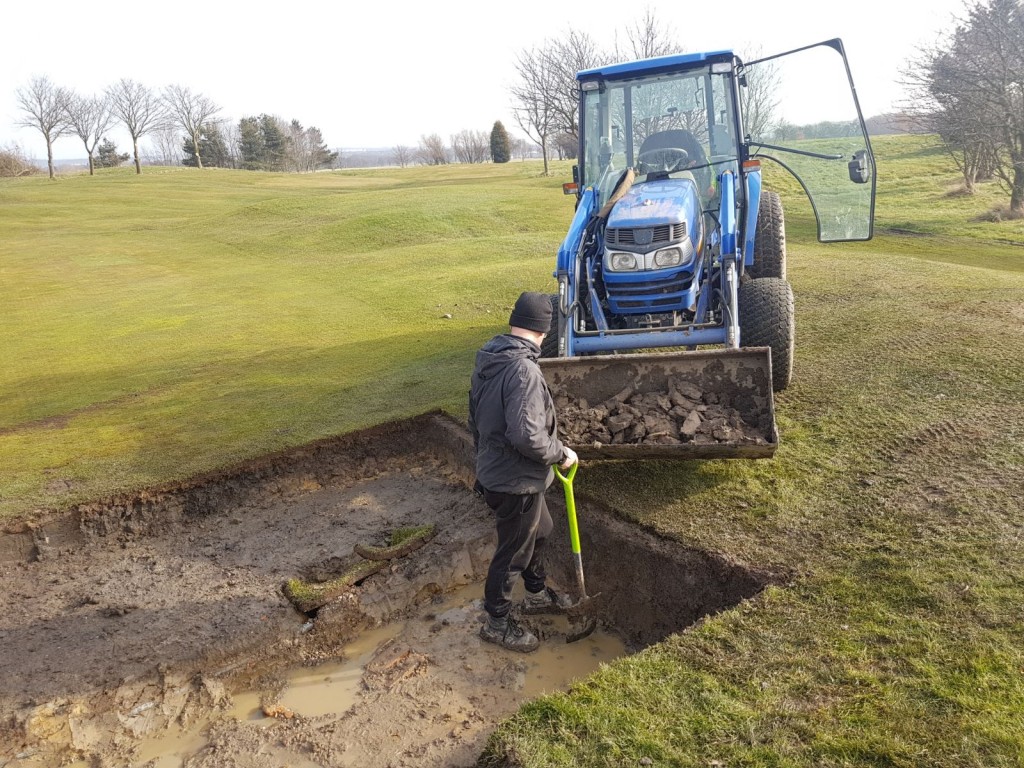 Greens Blog
Saturday 24th February 2018
The weather this week has been extremely wet however we've been able to
focus on the drainage work needed on the 15th green. We've dug a trench
and put a pipe in to the drain at the back of the green on the right,
and we've dug a large sump at the back of the green on the other side.
We couldn't get the tractor in to help dig the trenches given how wet
the green was, so all of the digging was done by hand. Several tons of
mainly clay have been removed from the green and they'll be replaced
with stone chippings, sand and top soil. The green will he deep hollow
tined and top dressed as soon as the weather provides us with a dry
enough surface for the tractor. The aim next week is to edge all of
the bunkers, although once again the weather will be a factor as snow
is a possibility. The drainage ditches next to the 2nd green have been
filled in, most of the piles of branches around the course have been
burnt, and we aim to start moving the piles of logs from some of the
copses.