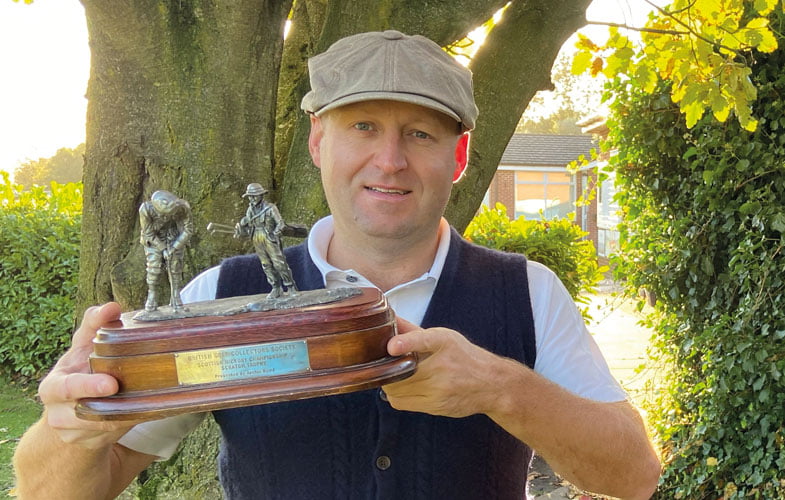 Neil Gascoigne wins Scottish hickory title
Neil Gascoigne won the Scottish Hickory Championship at Kilspindie Golf Club with an excellent score in extreme weather conditions.
Neil, who plays off a handicap of two and is a member of Newcastle United Golf Club, led the field by two shots with a round of 76 as winds gusted to more than 40mph on the east coast. He said: "The conditions were pretty horrendous with strong, gusting winds all day, but I managed to keep the round going and knew a score in the mid-70s would be tough to beat on the day.
"It's great to win the Scottish title. I've now got my sights set on adding the Welsh and English championships to the set."