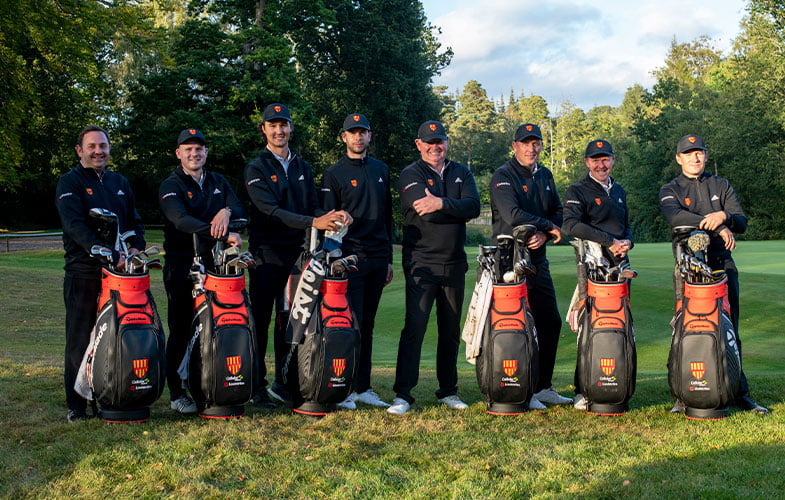 Northumberland men fall short in Finals bid
Newcastle United's Mark Wharton represents Northumberland as they fall just short of national title
Northumberland's men fell short of producing a dream double fin this year's County Finals as they finished third in the Men's event at Remedy Oak.
Representing the north following their victory in the Big Six at Manchester Golf Club, Northumberland – represented by Jamie Mann, Gary Donnison, Mark Wharton, Alex Dixon, James Wilson, Andrew Minnikin and Phil Ridden – won their opening match 5.5-3.5 over Warwickshire.
However, a 2.5-6.5 defeat to BB&O (Berkshire, Buckinghamshire and Oxfordshire) on day two meant they had to overcome Gloucestershire by a big margin to claim the trophy. Trailing 2-1 after the morning foursomes, a 3-3 tie in the afternoon singles matches was not enough as Gloucestershire won the match and the national title with three match wins.