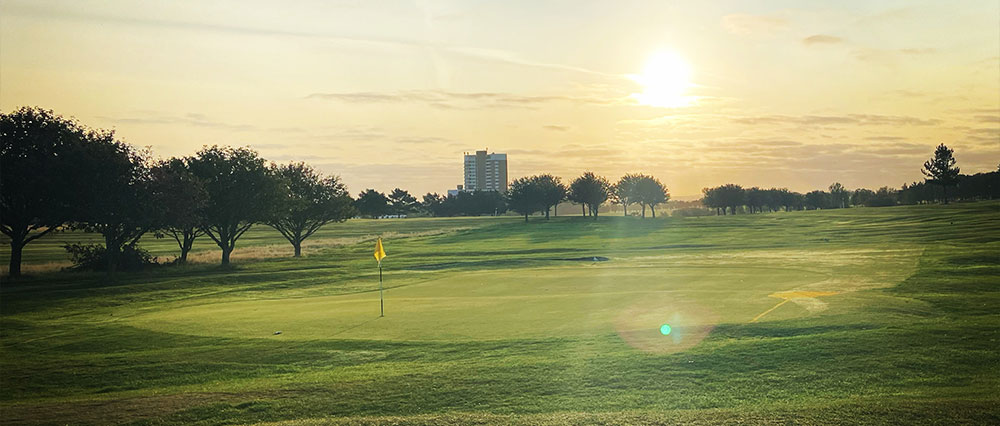 On Course update – January 2023
With Richard Lawrence, Newcastle United Golf Club Secretary
January has been a frustrating month with course closures due to excess water, snow and deep ground frost. It has enabled the team to carry out some maintenance work and general preparation for the coming season but did push us back a bit with the tee irrigation boxes. I'm happy to report that they have all been located, replaced and are ready for the next phase which is the pop up sprinklers and pipework. That will start towards the end of February / early March when we hopefully have some milder weather.
Today the team have tined and filled the 3rd green and walk off area which is part of the programme to improve our soil profile and help drainage. This will be ongoing through the spring on various areas of the course as we can get to them.
The next set of works will be the repairs to the 14th, 15th and practice putting greens. The 14th and 15th problem areas are issues with drainage so we will try to remedy those early to cause the least inconvenience as possible. The putting green at the front of the clubhouse has a badly worn patch near the flower bed so that will be lifted to see what's causing it, rectified and be relayed. These areas will be out of action for a while so will be marked that way.
The large conifer tree in the middle of the 15th tee will come down soon as part of the tee improvement programme and weather permitting we aim to level half of it too. This will keep half in play through the coming season.
The temporary greens are obviously suffering from the amount of use which is not helped by the worm casts but worms seem to be protected these days and previous chemical treatments can no longer be used. Winter tees have the same issues but at least we can move them more easily to spread the wear.
The grass has still been growing so the greens needed to have a light cut this week. Its not something that is normal for this time of year but the areas that could be cut will benefit from this. There is a lot of water sitting in the top of the surfaces which was not helped by the deep frost but hopefully we will get some dryer days in February and some warmer winds to help dry them out.
The shoe cleaner saga is ongoing but hopefully will be sorted/repaired Friday 27th January. The latest breakdown was a different issue so we are getting nearer a solution.
The team will be servicing the machinery in house this year saving the club a significant amount of money. It also means that we can cut when its needed rather that waiting for machines to come back from maintenance companies. Sharpening will be carried out by specialists.
That's all for now, I'll send out another update at the end of February.